Corporate Packages
Corporate Spa and Wellness Program for Companies:
Our Corporate Spa & Wellness program will increase your Worker Productivity, Client Loyalty and Employee Health.
A healthy workforce = A healthy organization.
If you are looking to incentivize or reward your employees or give them a surprise gift of wellness as an appreciation to their hard work and efforts for your organization, we are happy to discuss privileged rates and bespoke membership packages.
Our corporate packages are available to companies with a minimum of 10 employees.
Employers can use our Corporate Spa Wellness Program as the ultimate incentive, associate bonus, and birthday gift or simply as a reward for a job well done.
Businesses can also use the Corporate Spa Wellness Program as an attractive perk to pursue new and/or loyal customers to increase sales.
ENJOY SPECIAL BENEFITS & PREVILEGES OF CORPORATE SPA & WELLNESS PROGRAM AT ORA REGENESIS Spa.
FEW COMPANIES WHERE CORPORATE DISCOUNTS ARE APPLICABLE ARE
Shoppers Stop
Vodafone
TCS
Mastek
Homeward Residential
Hitachi Consulting
Cybage
Royal Orchid Central
Westside
Kobe Sizzlers
HDFC
Life Style
PVR
Richfeel
LG
Healthcare
Club Mahindra
Solaris
Cafe Columbia
Magic Holidays
Just For You
Firangi Tadka
Hitachi Consulting
Cocoon
iGate patni
Anosales
bluo
Bajaj
Chilis
Blue Mashroom
Mini Punjab
Capita
HSBC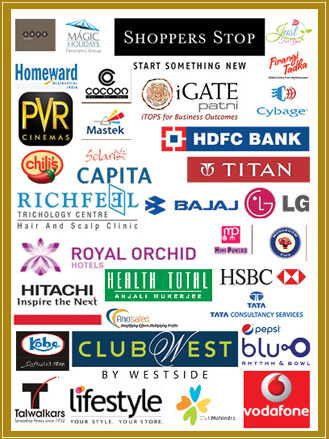 And many more in the pipeline . . .
ORA REGENESIS Spa packages are an ideal solution for Private spa parties, Corporate Rewards program, Special occasions, and Group spa experiences.