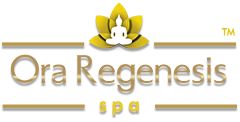 Testimonials
Mrs. Mathkar
Very soothing Atmosphere. Good Hospitality . Would like to visit Ora Regenesis Spa again & again.

Mr. L. Jagwani
I like to visit Ora Regenesis Spa regularly because of Professional staff & Good Service. Even I like your Interior also. Overall good experience.
Aditya Saboo
I was too tired but after Destress massage I feel relief. It was really a relaxing one. Music is mild & good like it a lot.
Pankaj Kumbhar
Deep tissue was to good. Therapist knows all the pressure points. It was awesome experience. Good. Keep it up.

Mr. VInay Tiwari
After taking regular massage at ora Regenesis Spa Stiffness in my shoulders has reduced considerably.

Mr. Nikhil Pawar
Professional & hardworking staff. I will suggest the spa to all my friends.

Ms. Pratima vaidya
It was a nice experience. Hair spa was awesome. Soothing ambiance.

Ms. Pooja Dumbre
Facial was too good & result oriented. My skin is glowing after facial.Keep it up.